You couldn't have asked for a better day of Team Building at the stunning Hilton Craigendarroch Hotel in Ballater than this one. After a long meeting and conference session in the morning the group from Subsea 7 were pumped up by the arrival of the Team Challenge Company boys.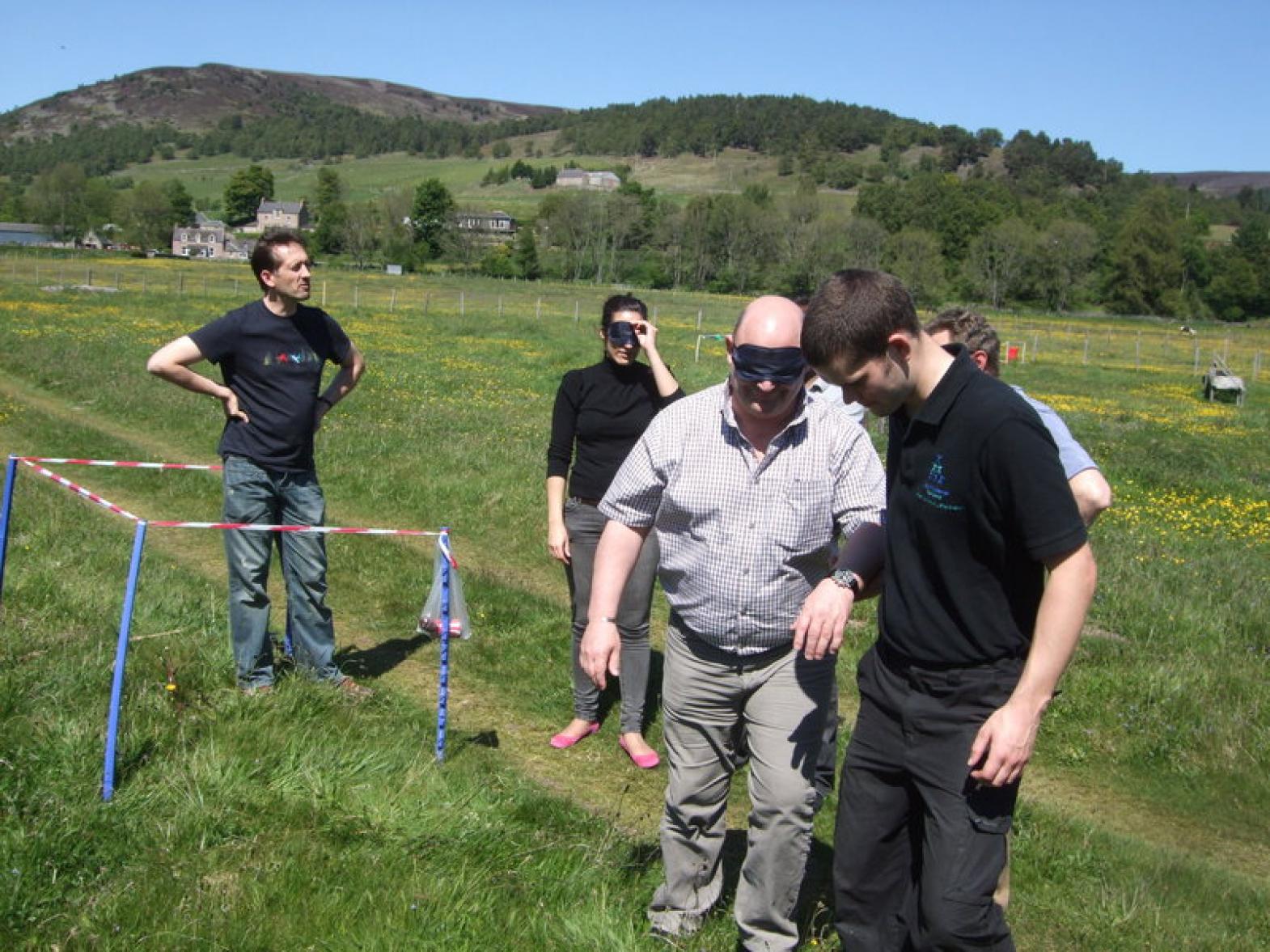 The three teams dived straight into the first of their Outdoor Activities, Sheep Pen. The Stressed Corroded team did not like planning and boosted right in, so in theory should have struggled but they managed to pull it out the bagand did a great job at herding their lost sheep. . Gordon, yes you did come last in this challenge, believe it or not.
Fiona's team though were storming and went on to become one of the lucky teams to get all of their team mates across the cavernous expanse in Drum Bridge with their fanstastic displays of team work. Over at the next Team Building challenge Stepping Stones, it was TR5 whose team work was so exemplary as to allow them to get across AND back so fast that we were convinced there was some serious cheating going on. However, you did prove that it was just pure skills so well done for that resounding success.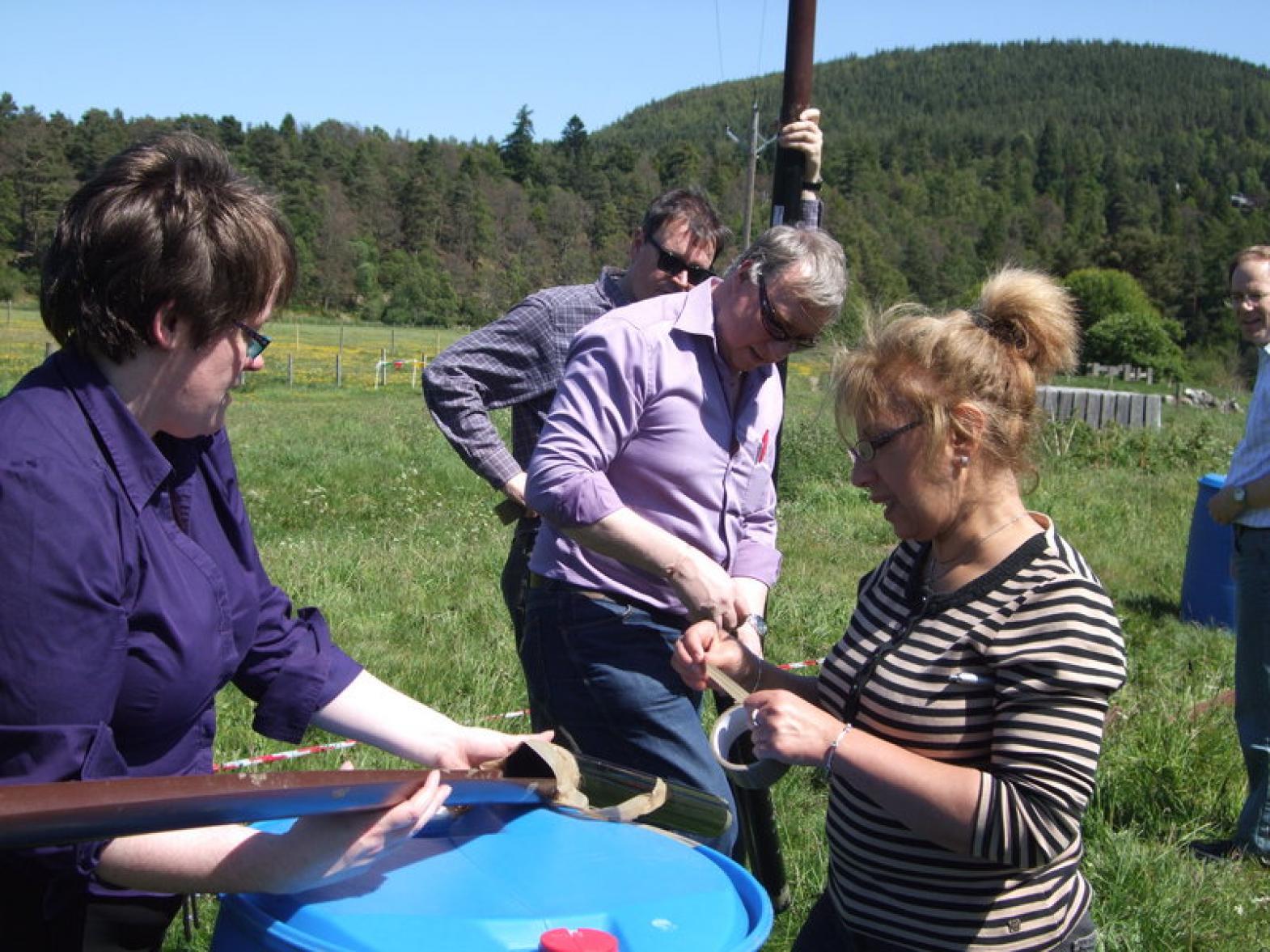 The Catapult Finale was up next and there was lots of laughter as Gordon's launch went slightly awry, we think you are in need of a new team for next time! As the points were totted up the anticipation was huge as the scores were all very close and it was the Catapult Challenge that was make or break. After a valiant effort it was TR5 who were bringing up the rear and with 3600 points took home the Loser's Wooden Spoon while Stressed Corroded took 2nd place with a rather respectable 3800 points. This meant it was left to Not Green, Not Red to take the crown with a superb 4400 points and so claimed the top prize of the Golden Team trophy.
Follwing this great afternoon we hope that the teams are gearing up for a re-match as we can't wait to see you all again. Thanks must go to Gordon for all of his hard work in organising the day. Hopefully you all enjoyed it as much as we did and we look forward to seeing you all again.