Tonight, Team Challenge Company had the pleasure of teaming up with the amazing group from NiBS for an evening of fun and laughter in the shape of our Ultimate Game Show!
As the guests sat down in their teams it was time to kick start the evening with the ever tense game - Higher or Lower. Teams used tactics to allow themselves to make it to the final but there could only be one winner and that ironically was "The Losers".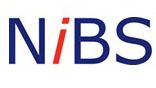 After a delightful main course our next Ultimate Gameshow Round was "Catchphrase". No one was quite brave enough to play their joker but perhaps this would be something they would regret.
With the room in complete silence, anticipation was high as teams picked their brains to try figure out exactly what the catchphrase meant. Number 10 proved to be especially challenging but one team looked like they had cracked the answer! As the scores were counted team "Free Drinks At The Bar" got a massive 10/10 and took away 100 points in this round! They did try and play their joker midway through the round but the master score keeper was tough and disallowed it!
It was time for NiBS annual auction. This year the group from NiBS took Pudsey and Blush on a bike ride across the country in the aim of raising as much money as possible for Children in Need! From the bike ride alone they raised a massive £4000! There was an amazing prize up for grabs and that was a racing car track day!
Ad Smulders and Ian Bitterlin battled it out to win this amazing prize! As the battle got heated and we were up at £1700 Chris decided to run two track days so both Ad and Ian managed to take this home. For the final auction Pudsey and Blush needed to find a new home. It started off with a great bid of £500 then Mark swooped in and bid £800 and was the lucky winner this evening.
For the final round it was a battle of the band in the form of "Don't Forget the Lyrics". As the teams took the stage their song began to play. "Julie's Angels" had no clue what the words were so opted for a dance routine instead!
Who would take home those all-important points and take them one step closer to The Team Challenge Company Winners Trophy. "The Internationals" stepped up and Grant grabbed the mic. His team looked at him not sure of what was about to happen but he took the lead and smashed it taking home the points from this round!
It was time for those all-important scores. The teams looked nervous as everyone wanted to be tonight's winner but of course there could only be one!
1st - The Loser's - 480 Points
2nd - Pudsey Rider - 415 Points
3rd - Excuse Me I Trumped - 385 Points
4th - Free Drinks at the Bar - 380 Points
5th - Julie's Angels - 370 Points
6th - Team Malbec - 360 Points
7th - The Nobblers - 345 Points
8th - The Internationals - 320 Points
9th - Absolutely Posative - 285 Points
10th - Cloud Nine - 275 Points
We would like to say a massive well done to Kayleigh, Chris and Sarah for all their efforts in making this evening so successful. We hope you all enjoyed the evening as much as we did and there wasn't too many sore heads in the morning! We look forward to working with you all again next year.