The luxury Thainstone House Hotel in Aberdeen was the host for the corporate family fun day summer BBQ for Universal Pegasus International. There were lots of fun activities set up for the afternoon including the Three Lane Bungee Run, Bouncy Castle and Ball Pool and Human Table Football we just needed the clouds to clear.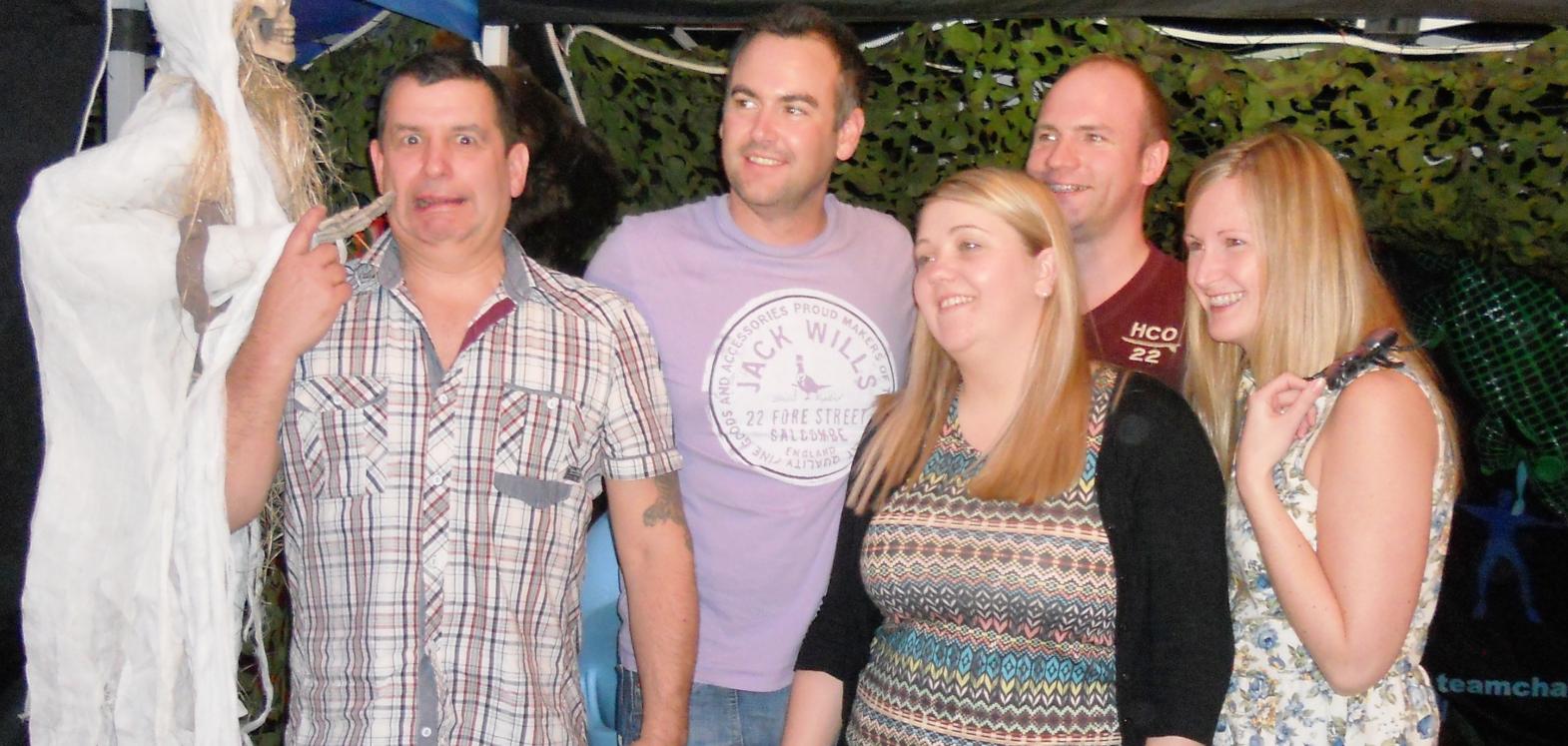 The Human Table Football got immediate attention with kids and adults interested in getting a game and it wasn't long before two teams were created for a match. The Three Lane Bungee was also popular with everyone and twins Nicole and Abby were first to jump on for a shot, quickly working out that the trick was no socks! Event organiser Callum was next on for a 'mans only' competition but despite his best efforts neither trying to get furthest or shooting hoops was his strong point. The Ball Pool was the favourite for Lucia and Seren who spent a lot of their afternoon in and out of it while Ryan, who enjoyed all of the inflatable's, couldn't be dragged away from the bouncy castle even when the rain started.
After a lovely BBQ it was competition time and teams were created for the Human Table Football. After several matches seeing lots of goals, the rain put a stop to the games but there was still a clear winner and The Avengers team, named due to their face paint, took away the Team Challenge Company Gold Trophy. The rain didn't put everyone off though and Daniel still managed to drag his dad on to the Bungee Run. Although they got very wet they still had a lot of fun challenging one another to shooting hoops and they got everyone back out again. We hope everyone there had a great day and we look forward to seeing you again next year. A huge thanks to everyone involved in the organising of this fantastic day!