On Thursday the 9th May it was the turn for a group from CNR to be treated to a Team Challenge Company City Scavenger Hunt experience. The group set off into Aberdeen in the morning after receiving their Scavenger Survival Packs and being briefed on their mission to answer questions, take photographs and scavenge various items along the way.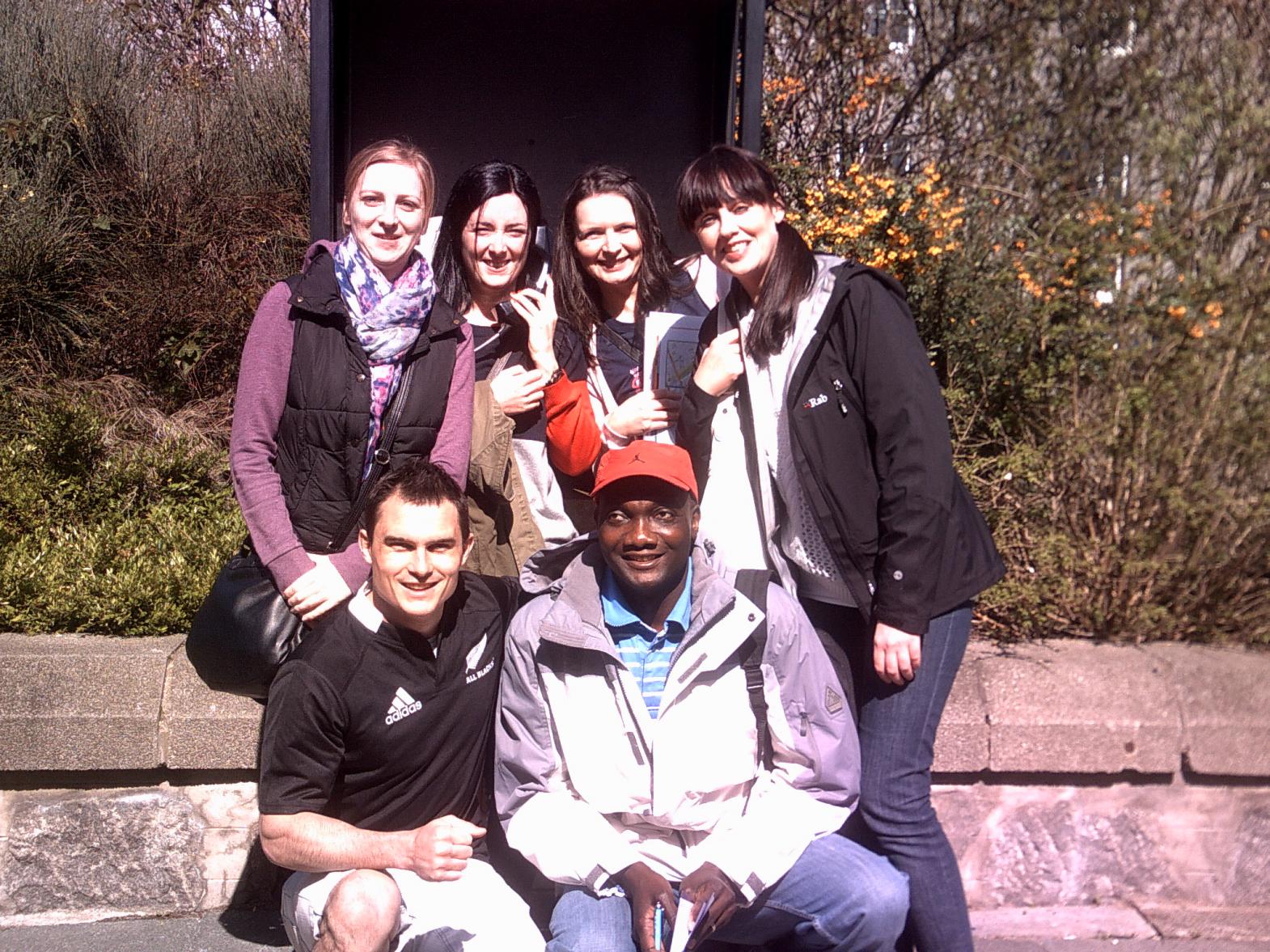 Both the Pink Panthers and Basset & the Dolly Mixtures brought some additional cheer to the day by firstly the Pink Panthers sticking to their name and being dressed in something pink and Basset & the Dolly Mixtures surely deserved a few additional points for the home made hats complete with sweets attached.
The teams were raring to go and with the sun shining there was no stopping them. Before long the teams were informed from HQ that the first fugitive had been spotted and it was now their job to find them before they disappeared again. At the same time the teams were getting bonus questions, which were answered with lightening speed and great accuracy acquiring point after point. As for the City Scavenger Hunt photograph challenge there were some strange and sublime photographs taken this being the highlight of the day when they were shown to the other teams at the end of the day.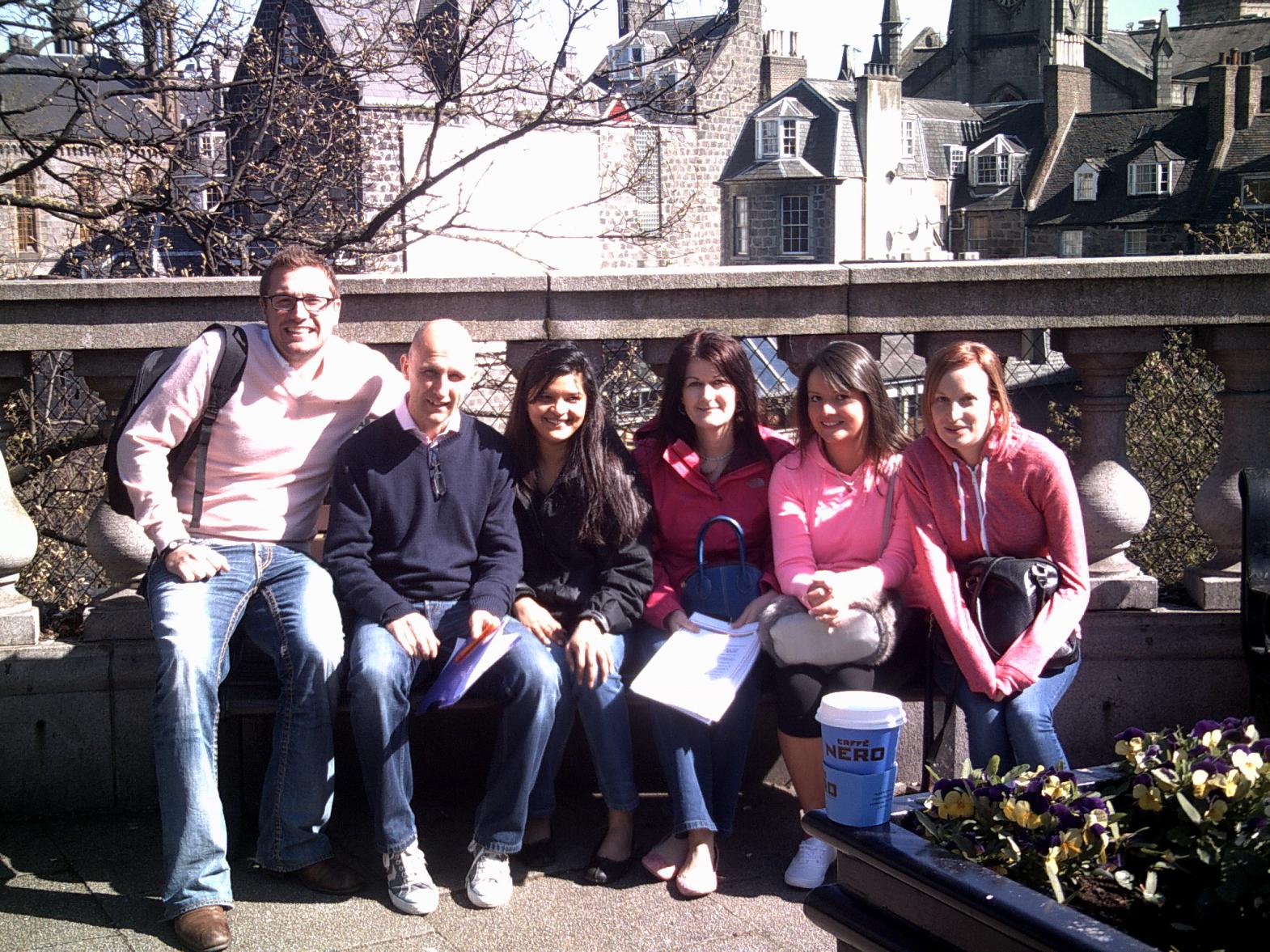 Before all the teams knew it, time was up and the Scavenger Hunt was over and it was time for the scores. The scores were very tight both at the top and the bottom. After being the most competitive team all day it was Scott and his team Scott's Slightly Sozzled Scotch Scavengers that took home the much sought after trophy. This was much to the disappointment of the remaining five teams. And where there are winners there must be last placed and on this occasion it was Joanna's Crabby's Angels that found themselves propping up the pile and therefore were the not so proud owners of the company wooden spoon.
All had a great day, as everyone got fully involved in the spirit of City Scavenger Hunt. A lot of hard work goes in to organizing a full like this so a special thanks goes out to Sarah for making it happen. We thoroughly enjoyed sharing the day with you all and hope to see you all again soon.