Steeped in history, Crossbasket Castle has many unique period features which have been restored to their original beauty using traditional craftsmen and materials. The Stewart Room - overlooking the garden can provide the setting for a meeting or private lunch/dinner and would be ideal for any of our indoor events such as Beat the Box, Big Picture and Infinite Loop.
Only a short drive from Glasgow, Crossbasket Castle provides a beautiful rural setting for exclusive boardroom meetings and corporate away days. With gracious public rooms on the ground floor and the Roosevelt Grand Hall Balcony, we are able to provide flexible, elegant spaces that can be set up to suit your particular requirements.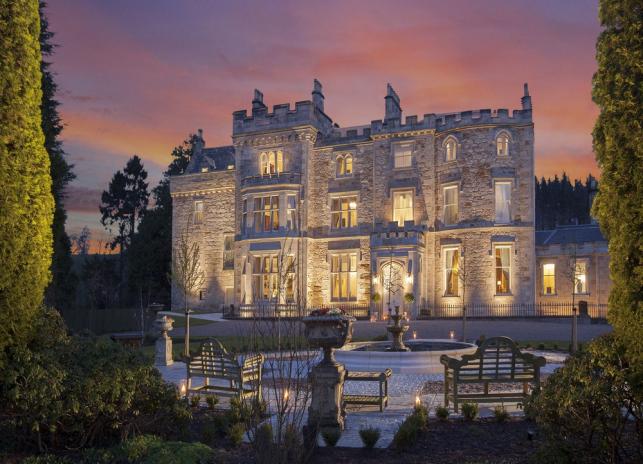 Crossbasket Estate is perfect for bringing the whole team together for a day of fun-filled, exciting team building. Whether the objective is to work on developing your team or to celebrate the great work achieved, Crossbasket Castle has the perfect setting for you.
The castle grounds include a large stretch of woodland, extensive nature walks and a beautiful stretch of river featuring majestic waterfalls. The convenient location means there is plenty to do and see locally, making it the ideal location for our GPS Treasure Hunt event.