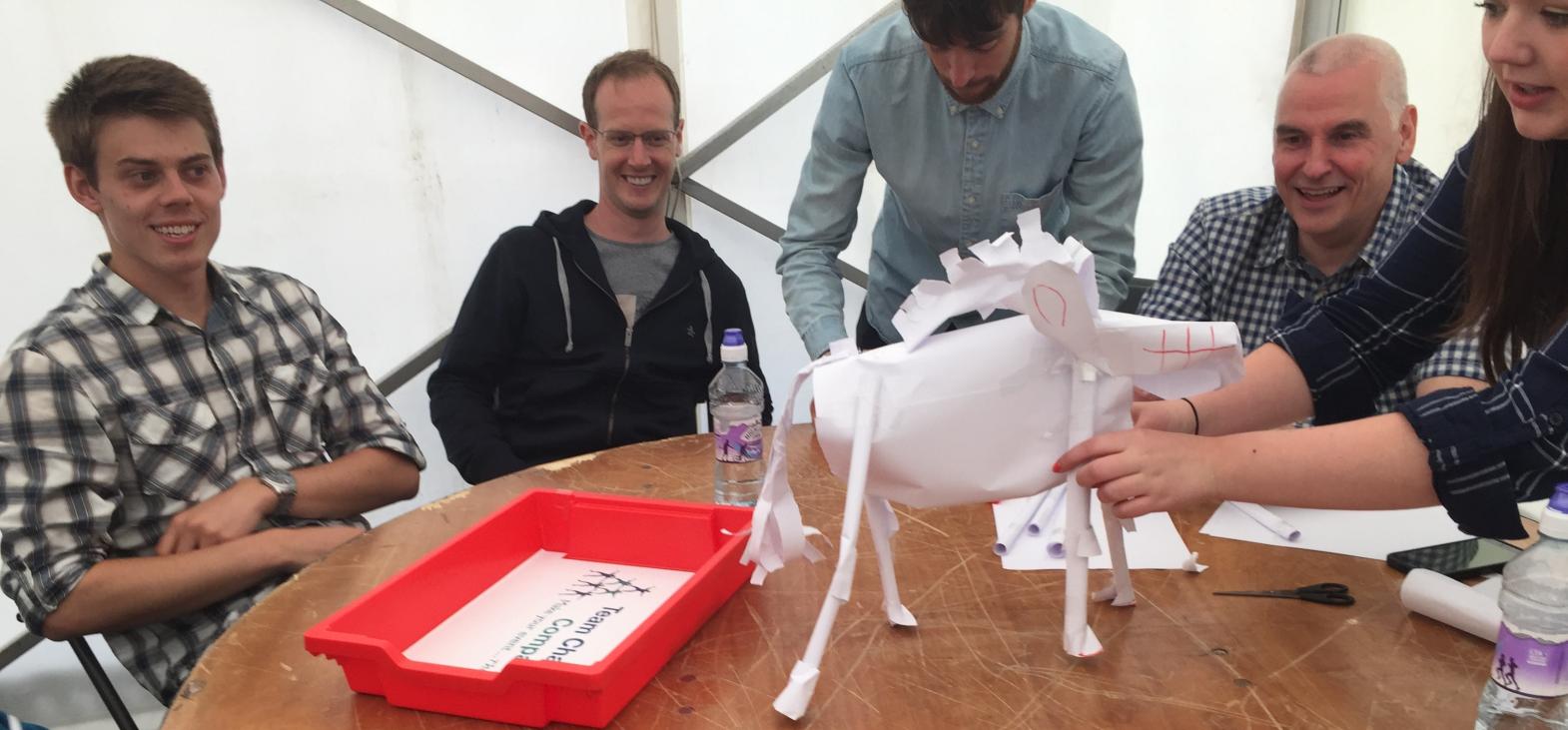 This fun-filled and frantic challenge has teams competing against the clock and against each other in a bid to achieve the highest of results!

This hilarious Ice Breaker is sure to have you rolling on the floor with laughter... that's if your Giraffe doesn't fall over first!



With only limited resources, can your team design and construct a free standing Giraffe of epic proportions, and then see if it can outlast all other competitors as you load weights on to its back once the build is complete!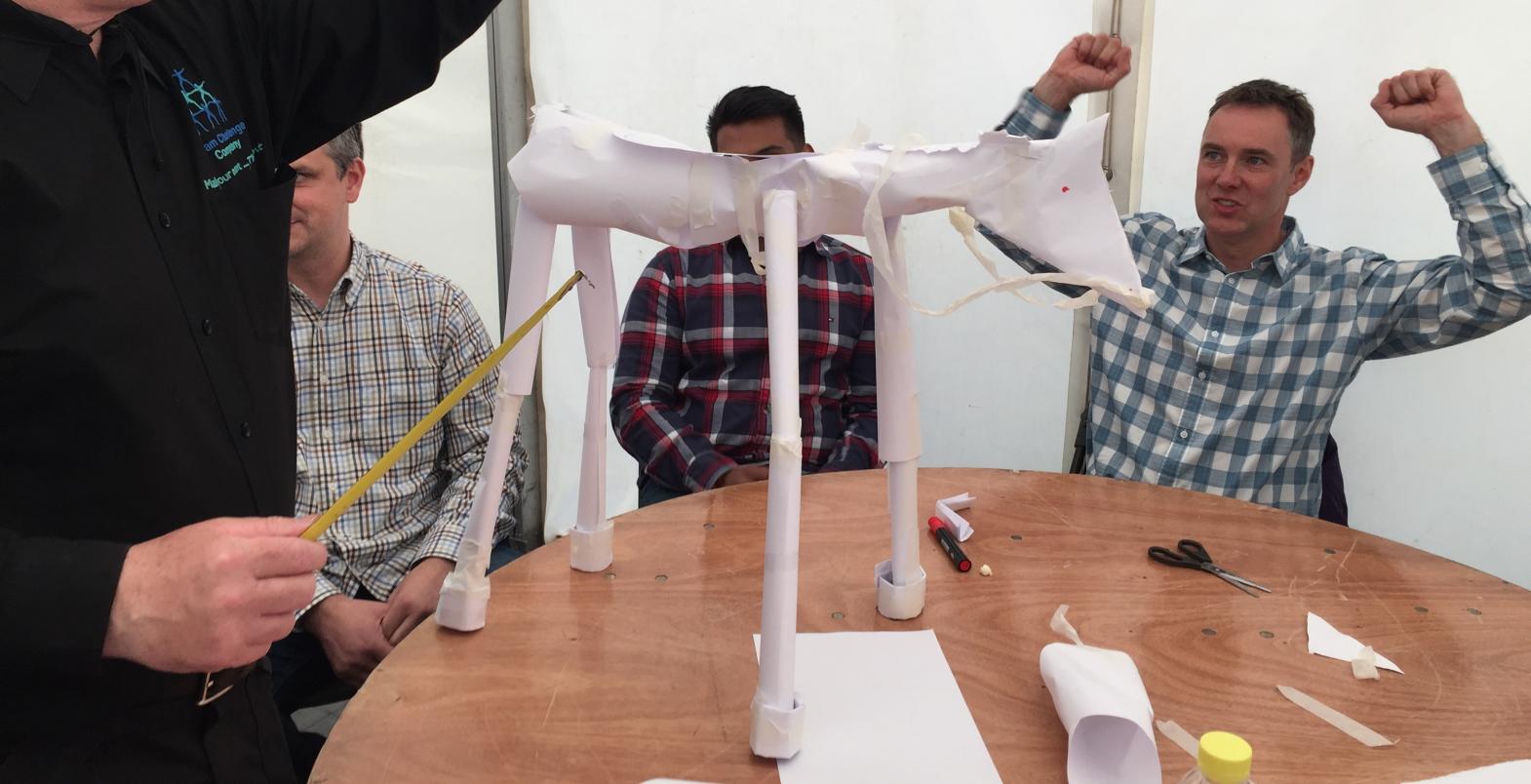 CHALLENGES INCLUDE:

Structural Awareness

Perfect Planning

Working on different aspects at the same time

Stability and Rigidity
KEY SKILLS
Practical Skills
Artistic Flair
Project Management
Focus
Awareness of Competitors
Ability to change quickly