YOUR TEAM DEVELOPMENT MISSION
You and your team are employees within a Weapons and Rocket manufacturing plant and your Company needs a new name change to help improve its image and boost sales. The Company has 250 employees and is situated in a remote desert state of America The business has just been forced to make 40 employees redundant.
Morale within the workforce is low, however you and your team have the opportunity to secure the future of this company by re branding and developing a brand new rocket to win a contract that will save your business. You must be flexible enough to move with the market to maximize your output to build, market and launch your very own rocket high into the air. The team who coordinate all aspect of the challenges will come out on top.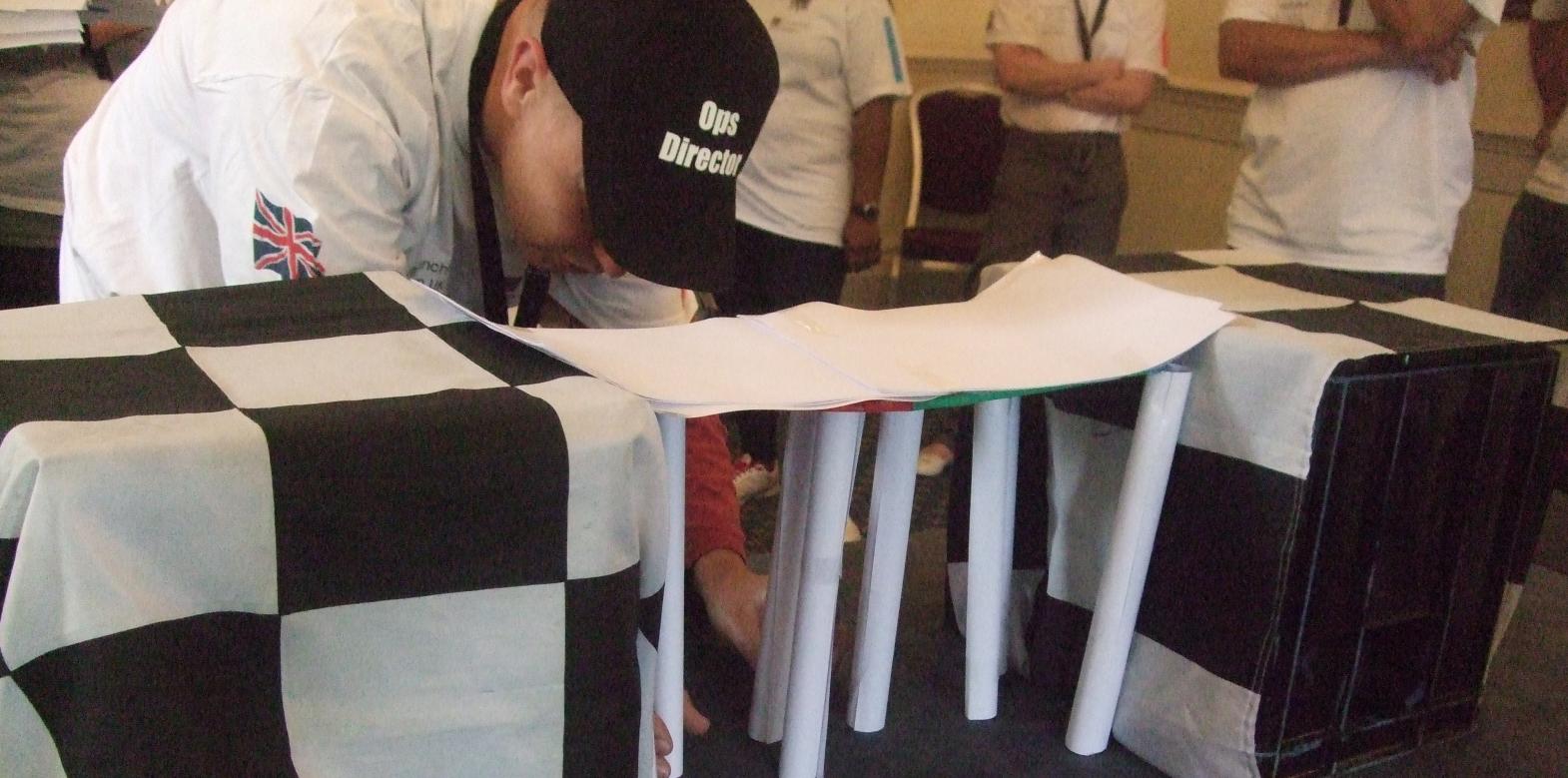 Compete head to head in a variety of challenging Team Building and Development tasks that will force your team to work together in order to be the best and claim the highest amount of Event Fun Money on offer. There will be the addition of high-risk and low-risk challenges that will allow you to gamble on your chances of success.
In order for the teams to successfully secure the contract, they must undertake a number of low risk and high risk activities throughout the day in order to win money. With this they can then buy the Instruction Manual and materials required to build and launch the rocket. During the day a number of breaks will take place for the teams to spend their hard earned money on the essential items required to build their rocket. The teams will have to be particularly careful at the high risk activities to not lose all their money; otherwise they may fail to buy the necessary materials and as a result be unable to complete their rocket build and launch.
Download Brochure and Other Material
You can download a copy of Crystal Challenge brochure or print it