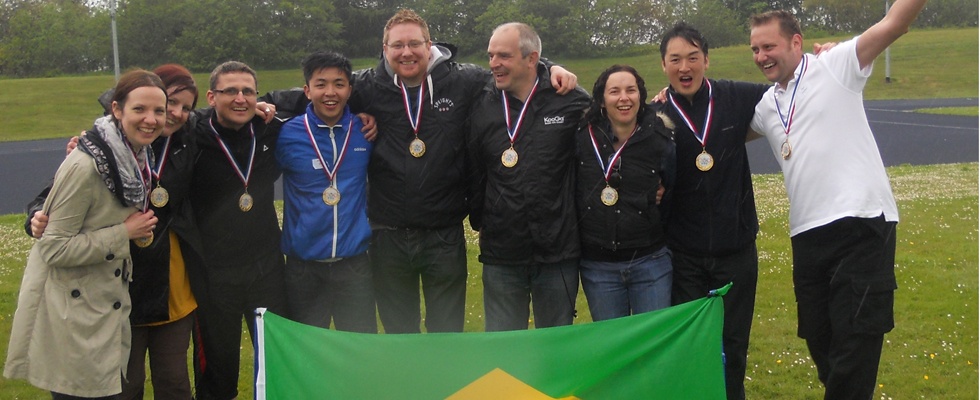 All teams will begin their journey to Olympic Glory by processing with their chosen country flag into the Olympic Arena, where the Olympic Fire will be lit to mark the kick-off to the Games! National Anthems will ring out around the grounds as teams prepare to go for gold and take home the winner's medals!
Get the fun filled action underway with a bang as your team steps straight into the hilarious Olypmic Sports Day style Warm Up, it is sure to dust off those cobwebs and get you raring to go for your morning or afternoon event. This will soon see all of your guests warmed up and itching to kick-start their day of fun filled entertainment and friendly competition, consisting of races and team activities that are in store, although you may have to be prepared to throw some dignity out of the window! All races and team activities will be completed on behalf of the teams selected country.

Choose from our huge selection of Team Races, Individual Races, Team Challenges and Fun Inflatable Entertainment to create your ideal fun-filled, fast-paced, entertaining and filled with friendly competition Team Building event.
With the Olympic and Paralympic games never too far away, its time to harness the enthusiasm, excitement and success of the world's greatest sporting event to entertain and motivate your corporate team. Our Olympic themed corporate activities and events are tailored to offer your guests a taste of the Olympics over a series of fun, exhilarating, and team building experiences.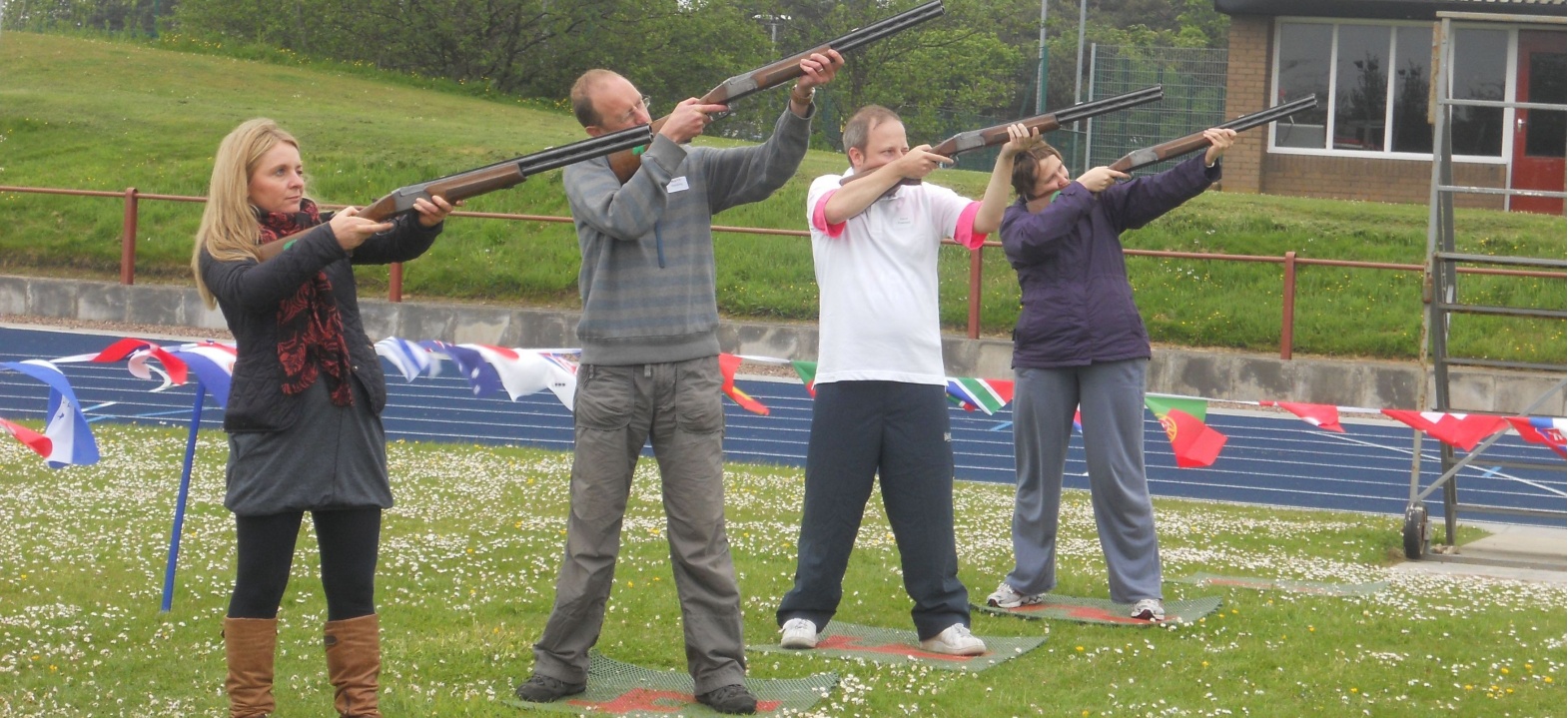 In addition to the Olympic races and team challenges, your teams can battle it out in our Inflatable Zone with your selection of inflatable fun activities such as our Human Demolition or Lazertag. You can also add in a Target Zone to put your precision skills to the test with challenges to include Laser Clay Pigeon Shooting and Archery. All these activities add extra value to your event day and will be sure to excite all guests walking onto the site.
This in what we will all have been waiting for, the Medal Ceremony. With National Anthems playing for each team as they step up to applause, will your team have done enough to get on the Winner's Podium, and do you have a chance of taking home the Gold Medal?

Team Building Downloads
You can download a copy of our Team Building brochures below