With the festive season fast approaching, it won't be long before we all start to look ahead to spending a relaxing few days off work with our families. However, in the meantime, there is guaranteed to be a big stack of work needing to be done, dusted and all tied up before the break.
In addition, the festive season is one of the busiest times of year for many businesses. Stressed employees lead to demotivated, unproductive employees, something which can spell disaster for your business' efficiency. So, why not help everyone relax with exciting corporate days out?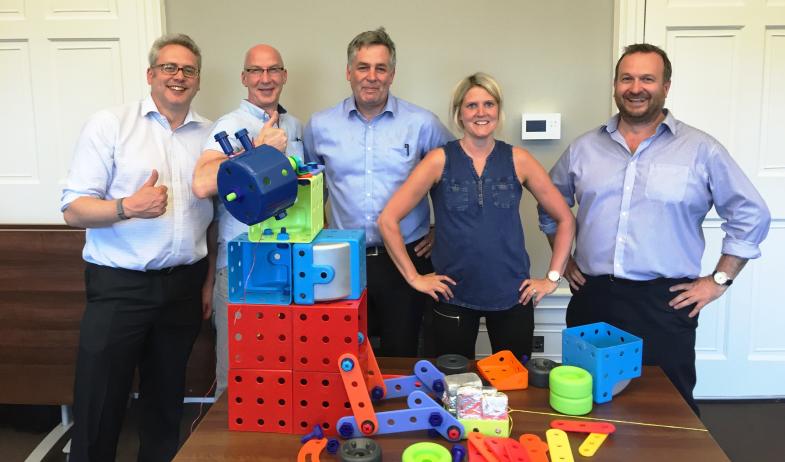 The Causes of Stress
Although a stress-free life would be fantastic, it's only natural to face a certain amount of stress in life. However, problems start to arise when extreme amounts of stress are placed on an individual, as this can lead to further health complications as well as decreased rates of productivity at work.
There are countless things throughout life which can cause increased levels of stress, but workplace-related complications and anxieties are one of the most common.
It's important to be aware of stress and the impact excess levels can have on you, which is why Stress Awareness Day holds such a vital message. Marked on the first Wednesday of November each year, Stress Awareness Day offers the perfect opportunity to take stock of your daily life and the stresses and struggles that you are currently facing.

Putting aside a set amount of time to address the causes of your stress can be highly beneficial when it comes to finding ways to relax and refresh yourself; similarly, it can help you to unwind and improve your overall wellbeing.
Take Time to Relax
However, there are always ways in which you can support stressed-out employees, helping everyone get in a good position to face the remainder of the year in as good a form as possible.
As the busy festive period approaches, why not treat your team to corporate days out before the most manic point hits? No matter where you go or what activities you choose to do, your employees are sure to thank you for a day spent away from the confines of the office and the opportunity to have some fun and try something new.
If you would like some further information about our team building activities, corporate days out or any of the other services we offer, please don't hesitate to get in touch with a member of our team today or give us a call on 03300 040903.