Increasingly, businesses are looking towards Corporate Social Responsibility (CSR) in order to become more socially accountable. Not only does CSR make your company look better in the eyes of customers and clients, but it can also motivate your employees through a sense of satisfaction for the company and the work they are doing.
Luckily, even small contributions to CSR can create a snowball effect of positive public and employee perception. Here at Team Challenge Company, we're constantly helping businesses improve morale and brand recognition through our team building and Corporate Social Responsibility activities. Take inspiration from these quick tips and start drawing the crowds with the human side of your business.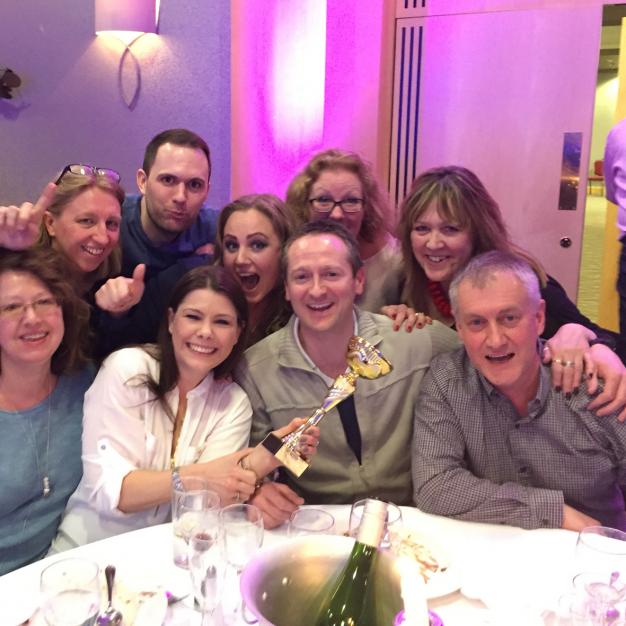 Leverage the Local Community
The local community is one of the greatest tools for raising awareness of your social responsibility policies. Your community may be lacking something that you can work to provide - such as by raising money for schools, supporting a local charity, or taking part in a community litter or graffiti clean-up. By helping people in your local area, the public can regularly see the impact that your company has made and are reminded of your business' positive ethos and commitment.
Utilise Existing Resources
When planning your CSR campaign, it's much easier to start with what you already have or can acquire easily. Working with pre-existing resources allows you to focus on and improve other aspects of your social responsibility efforts, rather than spending valuable hours researching and making calls. For instance, you could raise money through a fete with food and stalls - simply ask each member of your team what they can offer and get the ball rolling!
Recycle Old, Unused, or Donated Materials
A project with an emphasis on the environment is great for showcasing your business' dedication to sustainability and social responsibility. Presenting your brand as one that takes current issues seriously clearly shows the public that you're both on the same page. If you don't fancy collecting and donating items, why not consider using old materials to create something new? Working together builds stronger bonds between employees and shows your business' social awareness by giving life to what would otherwise be thrown away.
Showcase Company Values
There's nothing quite like word of mouth to draw the crowds and show them the good work you do for the community. Inviting others to your social responsibility effort outwardly displays your dedication to social causes and puts you in the favour of the public. This is especially with true with fundraising events. Whether it's a BBQ or a summer fete, your customers can join in, reflecting positively on you and encouraging them to associate your company with your community-oriented ethos.
Team Building Activities to Show Your Company's Social Responsibility
At Team Challenge Company, we specialise in arranging and delivering high-quality team building events and activities focused on enabling your employees to collaborate and practice social responsibility. From charitable fundraising to contributing to up-and-coming social movements, we offer many team building opportunities for businesses of all sizes.
So, if you're looking to boost your public image while involving your employees in a memorable and fun team building experience, here are just a few of the great options we can offer you and your employees.
Toy Factory
Teaching your employees the value of efficiency and creativity, Toy Factory tasks teams with working together to build and decorate various toys, using just a bag of wooden pieces, 3D blueprints, and their sharp wits. They'll have to work closely with one another, making an efficient and structured assembly line to build a whole range of creative toy designs within the time limit.
Any unused materials and toys created will be donated to a school, home, or local children's charity of your choice in order to give a gift to local children and a sense of pride to everyone involved. Once built, checked for quality, and decorated with company colours, teams will present ideas for educational games with their toys as an informal finale to the event, with the event building on vital teamworking skills and giving your employees a sense of satisfaction and purpose in their work.
Rags to Riches
The community project, Rags to Riches, allows your employees to make a difference to the environment and their local community while boosting communication, planning, and creative skills integral to an efficient workplace environment. Using materials donated by your employees, get ready to create a novel and socially conscious work of art. Mark out your company logo on a grand scale, gather the materials and colours needed and get to work in small groups.
Varying roles within the team will challenge each member differently and encourage the development of a range of skills. From coordinating the variety of roles, overseeing specific sections or delivering artistic direction, this activity will make your team think about how much we discard. It will also show the public how easily unwanted items can be reused for good with a little dedication and hard work.
Go, Team – Go, Give
This activity combines the best aspects of team building, fun, and social responsibility. Providing both competitive and cooperative challenges, from quizzes to treasure hunts and photography, each activity completed donates money and resources to one of the many causes supported by Buy1Give1. B1G1 offers aid to many countries and areas in need globally, enabling your team to provide insulated clothing, fresh food, care for animals, school equipment and much more to people all over the world.
In addition, Go Team - Go Give helps teams develop vital working skills such as communication and cooperation. With challenges fully customisable, this experience can be completely tailored to your local area and team's needs, allowing for a focus on team building, employee training, feedback gathering and more. When it comes to having a positive impact on both a local and global scale, it's hard to think of a better way to show the public that your company puts people first and means business.
Corporate Social Responsibility with Team Challenge Company
Of course, it's often easy to forget the role that we play in helping others. Amid all the stress and complications of one busy week after another, it can be very difficult to remember your company's social responsibility. It's even harder still to find the time to focus your efforts on showing your customers and employees that you care for worthy causes in your local community and further afield.
This is why, at Team Challenge Company, we pride ourselves on making the whole process easy for you. From building on essential teamwork and office skills to demonstrating your hard-working, determined and client-oriented ethos, we have the team building activities and events you need to take your workplace to the next level. You're just one click or call away from experiencing our range of Corporate Social Responsibility activities, encouraging a more cohesive and efficient workplace while building brand recognition and trust.
If you would like further information on corporate event management or team building, please get in touch with our knowledgeable and friendly team on 03300 04 09 03.