Throughout life, you are bound to encounter a wide range of people from different walks of life. Understandably, many of these people will have alternate personality types to your own, and you can, therefore, struggle to get on well with people with clashing personality types.
Of course, in most situations, it is easy to avoid people you don't get on with, but at work, you must maintain a positive working relationship with each of your colleagues. If your team is suffering the negative effects of personality clash, have you considered team building events to encourage bonding and relieve the tension?
The Benefits of Different Personalities
Although you might get on well with people who have similar personalities to your own, it is actually much more beneficial to have a wide range of different personality types within the workplace.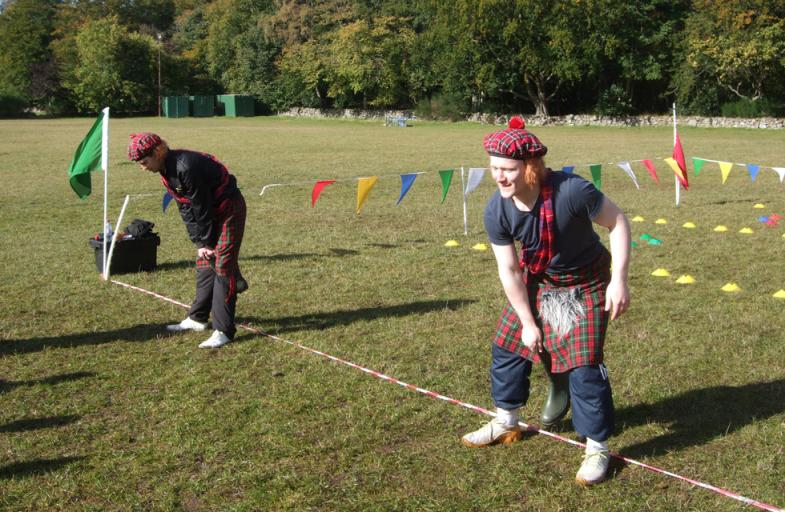 After all, people of different personalities will have diverse sets of strengths and weaknesses, allowing for a more varied team which is stronger overall. From natural-born leaders and confident, talkative people to those who are more reserved, creative or analytical, each different trait can add another string to the company's bow.
But when people with personalities at opposite ends of the spectrum clash, this can result in a range of difficulties for the whole team.
From a lack of organisation and minor disagreements right through to escalated conflicts where certain employees refuse to speak to each other or work together, it is important to try and head any potential issues off before they become serious. While you can't actually make two people get along, there are a number of ways in which you can actively encourage them to develop a more positive, beneficial workplace relationship.

Here at Team Challenge Company, we are well aware of the issues that can arise as a result of clashing personalities at work. For that reason, we are pleased to offer an extensive range of team building events and activities, all designed to promote bonding and inclusiveness in the workplace.
Psychometric Profiling Team Building Events
If your business is struggling with the negative effects of personality conflict, our bespoke psychometric profiling team development activities can be a real benefit.
After all, once your employees become aware of their own unique set of strengths and weaknesses, it can then become far easier to understand the nuances of other's individual personality types.
Our team building events encourage each individual to work together as a team, with different tasks and activities designed to require everyone to get involved and put their own skills to the test. Once your employees realise that they can work more effectively together than alone, this should easily be able to be directly transferred across to the workplace.

Are you and your employees ready to put petty arguments behind you and begin working towards a more cohesive, involved team? Get in touch with us to organise your perfect team building event today.