As we move from spring to summer, maintaining a comfortable, motivated team can be a challenge for a lot of businesses. As temperatures soar, the effect on staff morale and productivity can be drastic.
Here at Team Challenge Company, we can help motivate high spirits with a host of indoor and outdoor team building activities and corporate events. Based out of offices located in Aberdeen, Edinburgh, London and Belfast, our mobile event company is available to host your chosen event on-site at your workplace. If you would prefer an external event, we will work with you to find the perfect destination, be it a historic manor or city centre hotel.
Getting Outdoors
If your employees spend most of their working day inside, our outdoor corporate events are an excellent opportunity to get out of the office. Exploration is encouraged in tech-based game GPS Treasure Hunt which sees teams follow a virtual treasure hunt of questions and challenges of varying difficulty to complete. For a more hands-on, creative activity, the S1 Soapbox Derby encourages teams to work together to build and race their own Soapbox racer.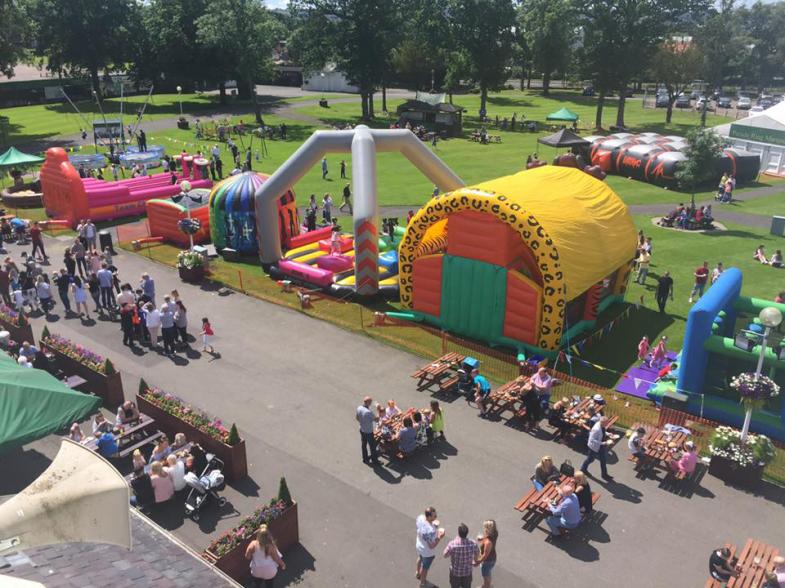 We have a host of outdoor events to suit the personality types of your employees, allowing for some summer enjoyment while promoting bonding, positive communication and trust among team members.
Indoor Events
If your employees prefer to get out of the hot summer sun, we've got a fantastic selection of team building activities and corporate events suitable for the indoors.
Get building with creative events like Create Design Deliver or test your employee's wits with the thrilling Pressure Zone challenge or your own Bush Tucker trial. We also have several simulation units available to hire, from golf or wild west shoot-outs to racing, which make a great complement to your day or evening team building event.

Evening Entertainment
When the days are getting away from you, what better way to host a team building activity or corporate event than in the evening?
The summer brings comfortable, light evenings that are made to be enjoyed, so get your employees together for a themed evening such as a Race Night or a Corporate Quiz or enjoy a sophisticated evening of Casino Fun.

Don't let this summer pass you by - with a whole range of exhilarating events, corporate entertainment and interesting experiences, why not get in touch with our expert management team who are eagerly waiting to help you plan and put together your next exciting corporate event?